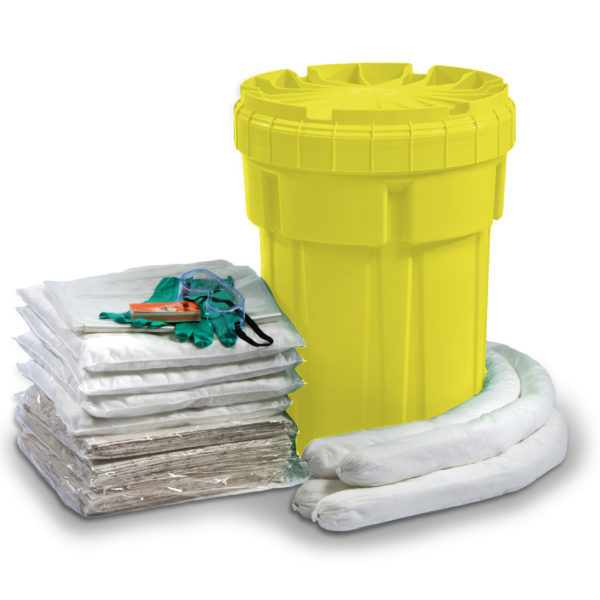 Overpack Kit- 30 Gallon
Overpacks are bright yellow, durable polydrum spill kits. They offer easy to use, quick release lids. these compact models are ideal for storing small spill-kits and for holding small leaky containers. Kits are available in White Oil-Only or Gray All-Purpose and are packaged 1 kit per case. Kit Includes:
35 sorbent pads
4- 3″ x 4′ socks
4- 21″ x 17″ pillows
1 pair of gloves
1 pair of goggles
1 guide book
5 temporary disposal bags
If you'd like to order this item, please submit our Order Form, or call us at (206)-285-2819.