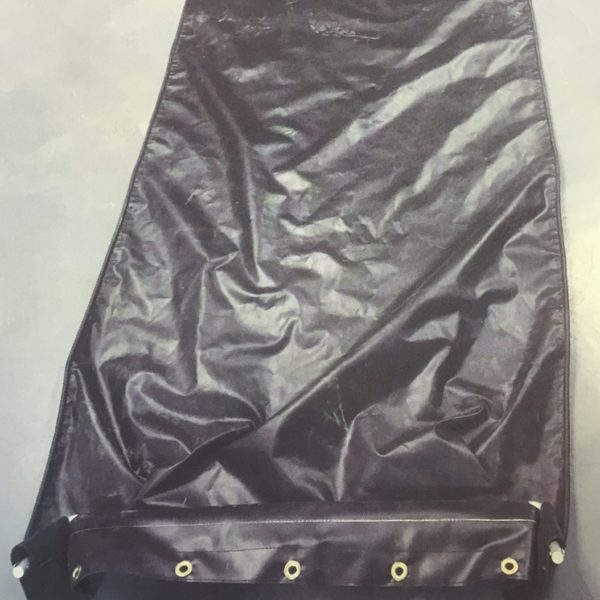 Salmon Slide 4′ x 9′
SKU:

STC-SS410

.
A salmon slide that can fold in half and be used to slide fish between two locations. Grommets included on ends to rig a suspension module. Custom sizes can be ordered in a  range from 4′-6′ in width and 6′-10′ in length.
If you'd like to order this item, please submit our Order Form, or call us at (206)-285-2819.