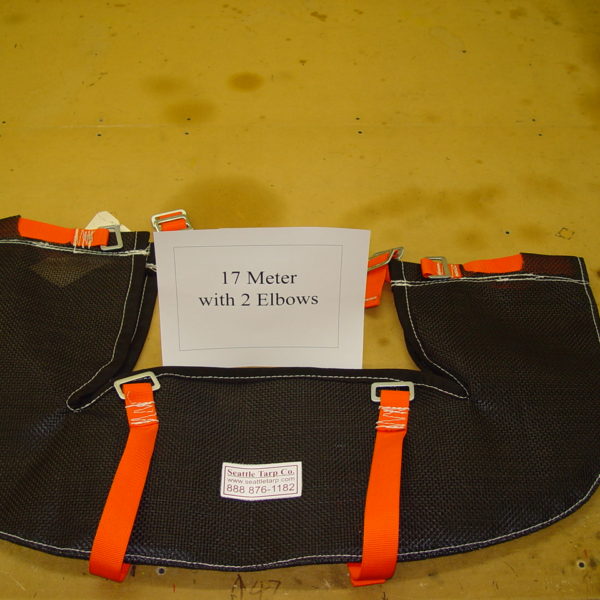 Transition Cover – 17 Meter w/ 2 Elbows
SKU:

STC-17M2E.

.
Transition Cover – 17 Meter w/2 Elbows
The original STC Environmental Specialty Products patented concrete transition covers provide security on the worksite by decreasing potential hazards in the event of a joint, coupling, or pipeline failure. Protect your workers today!
Transition covers reduce liability while pumping concrete in the demanding and fast-paced construction site setting. They can also be completely customized to your company's needs!
Engineered to protect operators and construction crews around concrete pours, a properly installed transition cover keeps the crew safe and reduces cleanup substantially.
Products can cover features such as elbows, straight line pipes, boom pumps, and line pumps, and are designed to fit various truck models including Putzmeister and Schwing vehicles.
If you'd like to order this item, please submit our Order Form, or call us at (206)-285-2819.